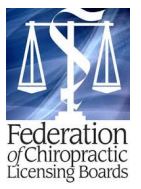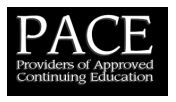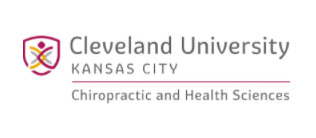 Trauma Qualified Chiropractor
A trauma-trained Doctor of Chiropractic must be a board-certified chiropractor and licensed by the state.
Dr. Snow is a co-credentialed through both chiropractic and medical academia. On the medical side that credentials are from the Accreditation Council for Continuing Graduate Medical Education (ACCGME) in conjunction with the State University of New York at Buffalo, Jacobs School of Medicine and from Cleveland University Kansas City, Chiropractic Health Sciences, Texas Chiropractic College or Pace approved for the Federation of Chiropractic Licensing Boards and various state licensure boards.
Dr. Snow has completed extensive post-graduate coursework in trauma-related topics and pass a rigorous testing process covering the following as a minimum:
Trauma Triage
MRI Spine Interpretation
Spinal Biomechanical Engineering
Spinal Trauma Pathology
Accident Reconstruction
Impairment Rating Medi-Legal Documentation
Orthopedic Testing
Stroke Diagnosis & Triage
Head Trauma/Brain Injury
Professors are all practitioners and professors in medical and/or chiropractic academia within their specialties that include as an example; neuroradiology, neurosurgery, vascular neurology, medical physics, orthopedic spine surgery, spinal biomechanical engineering, and mechanical engineering to name a few.
---
Car accidents can be one of the most frightening and confusing experiences that a person can go through. Often the first thing that a person is concerned about following an automobile accident is the damage to their vehicle or their insurance coverage. This results in them neglecting the most important part, which is their individual health. Seeking proper care in a timely fashion is the most vital aspect in determining the overall outcome of your condition. This article is here to help you understand how chiropractors help car accident patients in Overland Park. We hope it helps you to avoid the long term problems we so often see.
---
Common Injuries After Car Accident in Overland Park
Unfortunately, many people believe that the most serious injuries sustained following car accidents are immediately noticeable. There is also a misconception that only high speed or hard impact collisions can cause serious damage to a person's body. It has been found that these two beliefs are largely responsible for the vast number of injuries that fail to receive treatment following automobile collisions. Therefore, the first thing to remember when making the decision to seek appropriate care is to understand that a large number of injuries can occur following many different types of collisions.
Following a car accident, a person must keep in mind that many factors such as the placement of a car's headrest, size of both automobiles involved in the collision, and the speed that they were traveling prior at impact all play an important role in determining the injuries sustained. To help understand this concept, it has been shown through research that a car traveling only 5 mph at the time of impact is capable of producing the forces necessary to cause whiplash injuries. While injuries such as fractures, cuts, concussions, and dislocations are immediately noticeable, other forms of damage to musculature, blood vessels, and nerves may not become evident for months or even years. Unfortunately, when these injuries become evident months and years down the road, insurance companies are often not held liable for reimbursement. Therefore it is important that you undergo a complete evaluation immediately following your accident by a health care professional familiar with these injuries. Your doctor at Choice of Health is here to help you in this process.
---
Fellowship in Spinal Biomechanics and Trauma
Dr. Snow is Trauma Qualified Chiropractor and Fellowship trained. After earning your Trauma Qualification in a 1-year program as a pre-requisite, the Fellowship is a 2-year program involving significant literature study, documentation, testing, and clinical rotations in the following specialties:
Rotation #1: Pain Management - Clinical Practice
Rotation #2: Pain Management - Procedural Observation
Rotation #3: MRI Physics - MRI Technician
Rotation #4: Neuroradiology - Radiology Observation
Rotation #5: Orthopedic Surgery Extremities - Clinical Practice
Rotation #6: Orthopedic Surgery Extremities - Surgical Observation
Rotation #7: Orthopedic Surgery Spine - Clinical Practice
Rotation #8: Orthopedic Surgery Spine - Surgical Observation
Rotation #9: Neurosurgery - Clinical Practice
Rotation #10: Neurosurgery - Surgical Observation
Rotation #11: Emergency Medicine - Emergency Room Observation
Rotation #12: Family Practice - Clinical Practice (In/Out-Patient)
These are done in both the hospital and private clinical settings in our community.
---
How can my chiropractor help?
As mentioned previously, chiropractors are one of the few primary health care providers who specialize in treating the musculoskeletal system. Just as a person consults with a cardiologist for concerns about their heart, many people seek care and advice from chiropractors regarding musculoskeletal injuries. While whiplash injuries are not always immediately evident, they are actually considered one of the most common injuries sustained during car accidents. The strain that the forces causing whiplash injuries place on the spine are capable of causing damage to the muscles, ligaments, and nerves responsible for supporting your head and neck. If these seemingly minor injuries are not corrected, they often produce a waterfall effect leading to multiple neurological and musculoskeletal symptoms. In fact, it has been found that whiplash injuries are often responsible for early degeneration of the vertebrae throughout your spine, as well as a multitude of symptoms such as pain and headaches. Since automobile injuries can involve many systems throughout the body, finding a doctor who is able to address each area is important. Our team at Choice of Health in Overland Park will create an individualized treatment plan that encompasses chiropractic adjustments, active and passive physical therapy, exercise programs, and possibly nutritional modifications to help speed up the recovery process.
As you can see, seeking care immediately after an automobile accident in Overland Park can mean the difference between recovery and a lifetime of pain. If you have been in a car accident or know someone who has, please contact our team at Choice of Health as soon as possible to schedule a consultation.
OFFICE HOURS
---
Monday
9:30am - 12:30pm
3:00pm - 6:00pm
---
Tuesday
9:30am - 12:30pm
3:00pm - 6:00pm
---
Wednesday
9:30am - 12:30pm
3:00pm - 6:00pm
---
Thursday
9:30am - 12:30pm
3:00pm - 6:00pm
---
Friday
9:30am - 12:30pm
By Appointment Only
---
Saturday
Closed